Overview
Of Our Apartments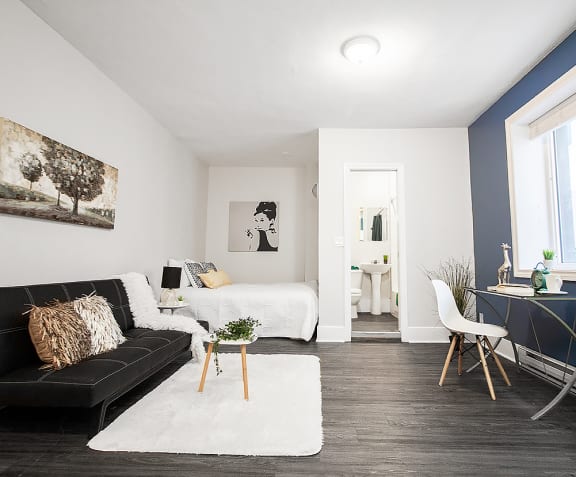 Welcome to 389 Balmoral Apartment
University Manor l on 389 Balmoral Street is right beside the Balmoral Station, a downtown terminal for rapid transit bus routes. Directly across from the complex is the University of Winnipeg, known for its academic excellence, environmental commitment, and campus diversity. With access to fast, safe transport throughout downtown and with the university campus just seconds away, 389 Balmoral Street is an ideal location for students.

The University Manor I offers updated and renovated studio, one-bedroom, and two-bedroom suites that include refinished hardwood and vinyl wood plank flooring, modern finishes to the kitchen and bathroom, air conditioning units, energy-efficient windows, and blinds.

389 Balmoral Street provides their residences with an assortment of amenities including, a secured entrance, mobile security patrol, and an on-site laundry facility. We also are a small dog and cat-friendly building, so your pets are welcome to stay with you! On days off, make sure to explore the area around your home. Downtown Winnipeg is the city's lively urban core, known for its local markets, theatres, restaurants, concerts, and nightlife, you'll never experience a dull moment in this neighbourhood.

Make sure to give us a call if you're interested, have any questions, or want to schedule a tour!
Our Amenities
Designed for you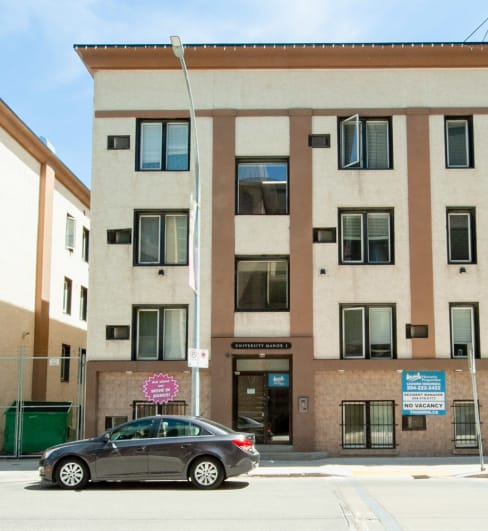 KEEPING YOU & THE COMMUNITY SAFE
It's vital for us to make sure you're comfortable at home and wherever you go. This is why we provide services like a mobile security patrol who monitor the neighbourhood after hours and an on-site laundry facility, so traveling to wash clothes is made easier.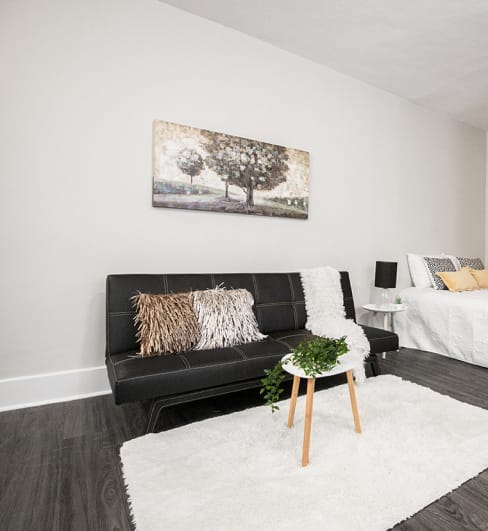 BEAUTIFULLY RENOVATED HOMES
Modern in design, each suite has been updated and renovated to your satisfaction. With refinished hardwood and vinyl plank wood flooring, finishes done to the kitchen and bathroom, as well as air conditioning and new energy-efficient windows & blinds, our apartments are calling your name.
DOWNTOWN LIFESTYLE
Experience living in one of Canada's most culturally diverse cities. Explore our local markets, charming architecture, fantastic festivals happening year-round, and so much more!
ENVISION YOURSELF AT HOME
Modern and hospitable aesthetics working together in harmony. 389 Balmoral's cozy layouts keep the modern interior feeling homey and comfortable. Accessorized with accent colours on the walls, our suites create the perfect relaxing environment for anyone.